Sr. Solutions Engineer (US-Remote)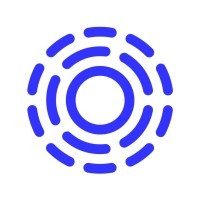 Transcend
San Francisco, CA, USA
Posted on Thursday, April 20, 2023
Transcend believes everyone should be in control of their personal information. We're pioneering Data Privacy Infrastructure—a powerful technology that lets individuals reclaim control of their data and ensures companies can easily comply with global data privacy laws.
Our platform enables companies like Robinhood, Brex, and Clubhouse to provide users with control over their information.
From uncovering new data systems and schema, to capturing and enforcing user opt-outs, to globally deleting and exporting a person's data across your stack, Transcend is built to scale every privacy workflow to complete automation. In fact, each month, Transcend executes millions of global user deletions and governs billions of tracking events across thousands of data systems.
We allow these users to request, identify, and delete their personal information from a growing suite of integrated companies: from Salesforce to Slack, Facebook, Zendesk, Intercom, Databases, and beyond.
Please note that we are a remote-first company, and ALL our positions are remote.
This position is for US only.
———
The Sr. Solutions Engineer at Transcend works directly with customers to design data solutions and assist in implementing them. Our customers rely on Transcend to build, execute and manage compliant privacy programs across their tech stack. As a Sr. Solutions Engineer at Transcend, you'll use your technical skills, experience and creative problem solving abilities to ensure customers are successful using Transcend's platform.
As a Sr. Solutions Engineer, you'll have a high degree of autonomy and will work with minimal supervision to own end-to-end execution of customer projects. No two days are the same for Sr. Solutions Engineer. One day you may talk architecture with customer engineering teams, facilitate devops & security feature implementations, or assist customers in integrating large datasets. Other days you may assist in answering technical questions, establishing strategy or discussing program objectives with customer's leadership teams.
Transcend is a fast-paced and dynamic company. We are always evolving to meet customers needs. You'll be joining a small but growing Technical CX team within the established Engineering org.
What You'll Do
Work with cross-functional teams across customer engineering, security, legal and product verticals to oversee execution of technical implementation.
Translate customer requirements into clear, actionable tasks for technical and non-technical stakeholders, provide technical guidance, and find creative solutions to customer problems.
Use performance and error reporting tools like Looker and Datadog to proactively monitor customer accounts and get ahead of resolving issues with integrated systems, database and security infrastructure.
Triage customer issues & integrations errors, help monitor customer support channels, and contribute to timely issue resolution initiatives.
Help inform the product roadmap. Customer feedback is highly valued in our organization and customer facing engineers will be encouraged to identify product gaps, put forth solutions and identify ways to push the product forward.
Who You Are
You have 4+ years of experience in software engineering, computer science, devops, security engineering, or a related field.
You are a generalist and you enjoy working across the stack — frontend, backend, and infrastructure.
You have strong coding skills and have experience working in production development environments.
You enjoy working with people from varying backgrounds and technical aptitudes, and aren't afraid to get in the weeds to figure things out - you don't shy away from pair programming either!
You have an analytical mindset, have an aptitude for solving technical problems and enjoy developing & executing creative solutions.
People come to you for help or assistance with technical concepts, and you have an aptitude for explaining technical concepts to both technical and non-technical stakeholders.
You're comfortable working in a rapidly changing environment with dynamic objectives, and have an ability to continuously learn and work independently.
You are effective at async and online methods of communication. Our team and our customers are distributed, so the ability to clearly and thoughtfully communicate despite the space and time barriers is very important.
Bonus Points
Experience working with AWS, Terraform, GCP, Azure or related DevOps or Infrastructure experience.
Expertise with Node, JavaScript, and/or TypeScript is a plus.
Bachelor's degree in Computer Science or a related field.
Previous experience working in the privacy or security industries, and extra bonus for familiarity with privacy laws including GDPR, CPRA, etc.
Why join us?
The people at Transcend are driven, kind and know how to balance work, life and meme's. We learn from each other and have a strong support system.
You're joining a fast growing start up, with opportunities to help grow and develop the CX organization.
We have a strong mission to protect user privacy rights everywhere. The privacy compliance landscape is growing, and we are at the forefront of building solutions that protect user privacy rights with modern infrastructure and automation.
You will have autonomy and trust to drive initiatives from the start.
We believe that turning the principles of data privacy into exercisable human rights is one of the most high-impact ways we can spend our time, and so we're building an ambitious team that's passionate about solving important problems and having fun while doing it.
As the best-in-class solution in a new market, Transcend is a fast-paced and exciting workplace. The product evolves quickly to meet new client needs and adapts to the rapidly advancing world of privacy law. As one of Transcend's earliest hires, you'll get to work on a wide array of exciting projects.
Transcend is an equal opportunity employer that values diversity, inclusion and belonging. We do not discriminate on the basis of race, religion, color, national origin, gender, gender identity or expression, sexual orientation, age, marital status, veteran status, disability status, or any other characteristic protected by law. We will consider for employment all qualified applicants with arrest and conviction records in a manner consistent with applicable law.