Head of Engineering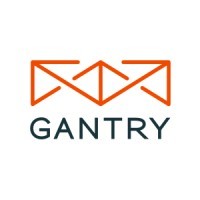 Gantry
Software Engineering
Remote
Posted on Thursday, August 24, 2023
Gantry is building product testing and analytics for LLM-powered applications. We're developing the most reliable, trustworthy way to evaluate LLM apps, and workflows to integrate those evaluations into the product development process. You can think of it like unit testing + Mixpanel for AI app builders. Gantry was founded by
Josh Tobin
, former OpenAI researcher and co-founder of
The Full Stack
, and
Vicki Cheung
, former founding engineer at OpenAI and Compute team lead at Lyft.
As the Head of Engineering, you will play a pivotal role in shaping the technical direction of our company. You will lead a team of talented engineers, drive product development, and ensure the delivery of high-quality software solutions that meet both business and customer needs. Your strategic leadership, technical expertise, and passion for innovation will be critical in achieving our growth objectives and maintaining our competitive edge in the LLM Operations space.
Responsibilities
Technical Leadership: Provide strategic leadership and direction for the engineering team, fostering a culture of innovation, collaboration, and continuous improvement. Lead by example and promote best practices in software development, architecture, and engineering excellence.
Team Management: Build, mentor, and manage a high-performing engineering team. Provide clear goals, regular feedback, and professional development opportunities to enable team members to reach their full potential.
Technology Roadmap: Work closely with product managers, designers, and other stakeholders to define and execute the technology roadmap. Drive the development of scalable, robust, and high-performance software products that align with the company's strategic goals.
Collaboration: Collaborate cross-functionally with product, design, data science, and other teams to ensure seamless integration of features and functionalities. Foster a culture of open communication and collaboration across departments.
Innovation: Stay current with industry trends and emerging technologies in the LLM Ops space and related fields. Identify opportunities for innovation and propose new product features, enhancements, or optimizations.
Qualifications
Proven track record of 5+ years in software engineering, with at least 3 years in a leadership role, preferably as a Head of Engineering or Engineering Manager.
Strong experience in building and scaling software products using modern software development methodologies and technologies.
Excellent leadership and interpersonal skills with the ability to inspire and lead a diverse engineering team.
Familiarity with AI/ML is advantageous but not required.
Effective communication skills, both written and verbal, to collaborate with cross-functional teams and communicate technical concepts to non-technical stakeholders.
Proven ability to drive results in a fast-paced, startup environment.
Gantry Systems, Inc. is an equal opportunity employer. We celebrate diversity, are committed to creating an inclusive environment for all employees, and intend to consider qualified applicants with criminal histories. Most of the team is based in San Francisco, but we are building a remote-friendly company and welcome applicants from anywhere in the US or Canada.